Bill Gates, DARPA & New DNA NanoTech COVID-19 Vaccines
Video & 8 Reports...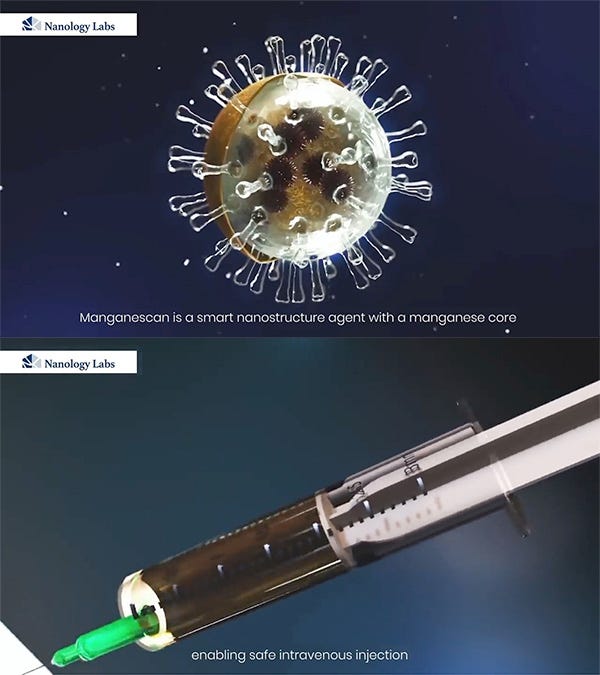 To get things started, here is a MUST SEE video and eight reports for the average person to begin to understand the WAR against us!
Much love & respect to Whitney Webb, a brilliant & courageous journalist who has put together more vital pieces of the puzzle than anyone that I am aware of…
Below is an edited video interview w/ her & Ryan Cristian on the Spiro Skouras podcast, The End Game. I will put links to her MUST READ reports below.
I cannot put into words how relieved & inspired I feel having just read through her work. What felt like a completely overwhelming task of trying to weave all the pieces together now feels much more manageable. Obviously, there are still many pieces to fill in & flesh out but Whitney's work is a legit gift to humanity!!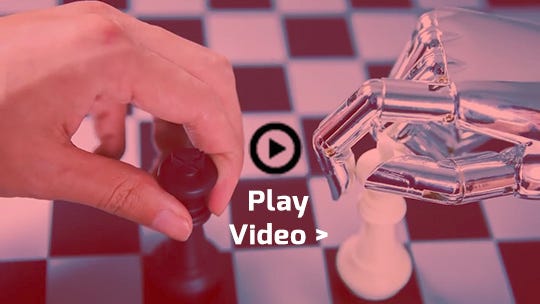 ---
Here are links to 8 of Whitney's MUST READ reports…
Please note: this is the best pre-existing reporting that I am aware of. There are many points that she touches on that I will lay out in further detail; and there are obviously many more crucial pieces to this puzzle.
Techno-Tyranny: How The US National Security State Is Using Coronavirus To Fulfill An Orwellian Vision
Last year, a government commission called for the US to adopt an AI-driven mass surveillance system far beyond that used in any other country in order to ensure American hegemony in artificial intelligence. Now, many of the "obstacles" they had cited as preventing its implementation are rapidly being removed under the guise of combating the coronavirus crisis.
https://www.thelastamericanvagabond.com/techno-tyranny-how-us-national-security-state-using-coronavirus-fulfill-orwellian-vision/
*****
*****
As Moderna's Covid-19 Vaccine Takes The Lead, Its Chief Medical Officer's Recent Promotion Of "Gene-Editing Vaccines" Comes To Light
Moderna's chief medical officer has described the company's products as "hacking the software of life" and permanently altering a person's genetic code. If Moderna is poised to bring the first Covid-19 vaccine to market, a deeper look at his comments and his employer are warranted.
https://www.thelastamericanvagabond.com/modernas-covid-19-vaccine-takes-lead-chief-medical-officers-recent-promotion-gene-editing-vaccines/
*****
*****
Head Of The Hydra: The Rise Of Robert Kadlec
A powerful network of political operatives, a global vaccine mafia and their man in Washington.
https://www.thelastamericanvagabond.com/head-hydra-rise-robert-kadlec/
*****
*****
Coronavirus Gives A Dangerous Boost To DARPA's Darkest Agenda
Technology developed by the Pentagon's controversial research branch is getting a huge boost amid the current coronavirus crisis, with little attention going to the agency's ulterior motives for developing said technologies, their potential for weaponization or their unintended consequences.
https://www.thelastamericanvagabond.com/coronavirus-gives-dangerous-boost-darpas-darkest-agenda/
*****
*****
A Killer Enterprise: How One Of Big Pharma's Most Corrupt Companies Plans To Corner The Covid-19 Cure Market
One of the most politically-connected yet scandal ridden vaccine companies in the United States, with troubling ties to the 2001 anthrax attacks and opioid crisis, is set to profit handsomely from the current Coronavirus crisis.
https://www.thelastamericanvagabond.com/killer-enterprise-how-big-pharmas-most-corrupt-companies-plans-corner-covid-19-cure-market/
*****
*****
Bats, Gene Editing And Bioweapons: Recent DARPA Experiments Raise Concerns Amid Coronavirus Outbreak
DARPA recently spent millions on research involving bats and coronaviruses, as well as gene editing "bioweapons" prior to the recent coronavirus outbreak. Now, "strategic allies" of the agency have been chosen to develop a genetic material-based vaccine to halt the potential epidemic.
https://www.thelastamericanvagabond.com/bats-gene-editing-bioweapons-recent-darpa-experiments-raise-concerns-amid-coronavirus-outbreak/
*****
*****
All Roads Lead To Dark Winter
The leaders of two controversial pandemic simulations that took place just months before the Coronavirus crisis – Event 201 and Crimson Contagion – share a common history, the 2001 biowarfare simulation Dark Winter. Dark Winter not only predicted the 2001 anthrax attacks, but some of its participants had clear foreknowledge of those attacks.
https://www.thelastamericanvagabond.com/all-roads-lead-dark-winter/
*****
*****
The Truth About The United States' "Continuity Of Government" Plans & The Coronavirus Perfect Storm
Though often discussed in relation to nuclear war or a similarly chaotic scenario, "Continuity of Government" plans can be triggered even by popular, nonviolent opposition to an unpopular war abroad. It exists solely to keep the current system in place, regardless of the cost.
https://www.thelastamericanvagabond.com/truth-about-united-states-continuity-government-plans-coronavirus-perfect-storm/
*****
*****
Again, to be clear, this is just the very beginning. MUCH MORE TO COME!!
David DeGraw
631-790-1830
If you can help out in any way or have vital info to share, you can email degraw@protonmail.com or text the # above. I am only giving out this # because it is all hands on deck over here, if you are going to use it, please just text at first & be very concise in your message.
If you can afford to donate - and yes, every dollar seriously helps - please do so here.
Much Gratitude & Love to All… ✌️& ❤️